The Order of Preachers was founded by St. Dominic de Guzman in the year 1216AD. St. Dominic founded the Order to preach the truth of the Gospel in a time when Europe was struggling with the errors put forward by the Albegensian Heresy. St. Dominic stated clearly that the Order was established for the "preaching of the Gospel and the salvation of souls".
Since the very beginning of the Dominican Order, its members have strived to preach the truth of Jesus Christ's message of hope in whatever situation they find themselves.
Having come to Ireland in 1224, the Dominicans came to the Sligo area in 1252. The ruin of the original  medieval Dominican Abbey has survived to the present day and now forms an integral part of the history of the Sligo town, attracting many pilgrims and visitors.
The 1630s, of course, was a time of bitter persecution in Ireland. The Holy Cross Priory and Church were reduced to ruins, with the Church being used as a court-house and the Dominicans, themselves, being forced to go into hiding. While the original foundation in Sligo was abandoned because of persecution, The Dominicans continued to live in and around the Sligo area, over the next two hundred years.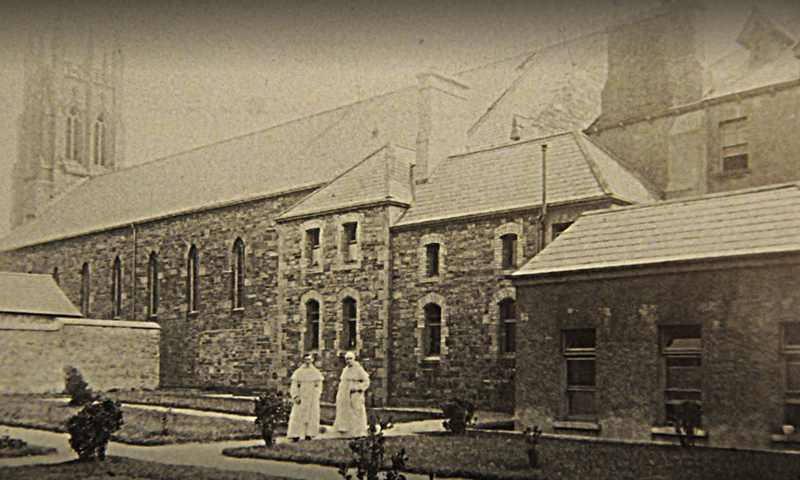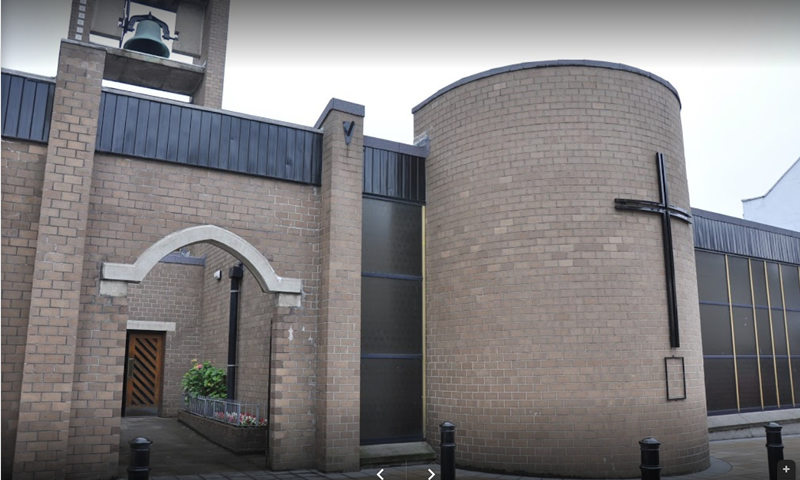 The present location of the Holy Cross Priory, or "Friary" as it is known by the local people, was opened on 6th January 1848. Though the Church was opened and dedicated on that date, the Community continued to live in Pound Street for another 20 years.
A new Priory attached to the Church was opened in 1865 and is situated in the centre of Sligo town. This Church would remain the place of the Dominican celebration of the the Sacraments until the final Mass was celebrated in the old Church on 12th May 1971. The old Church was demolished (the former apse with its mosaics was left standing) and the "new" Church, was opened and dedicated on 13th May 1973.
The Church attached to the Friary of the Holy Cross is the only Church run by religious priests in the Diocese of Elphin. Along with the celebration of the Holy Sacrifice of the Mass, particular emphasis is placed on providing the Sacrament of Reconciliation. In light of this, faithful come from far and near to avail of this Sacrament of God's Divine Mercy.