Novena in Honour of St Martin the Porres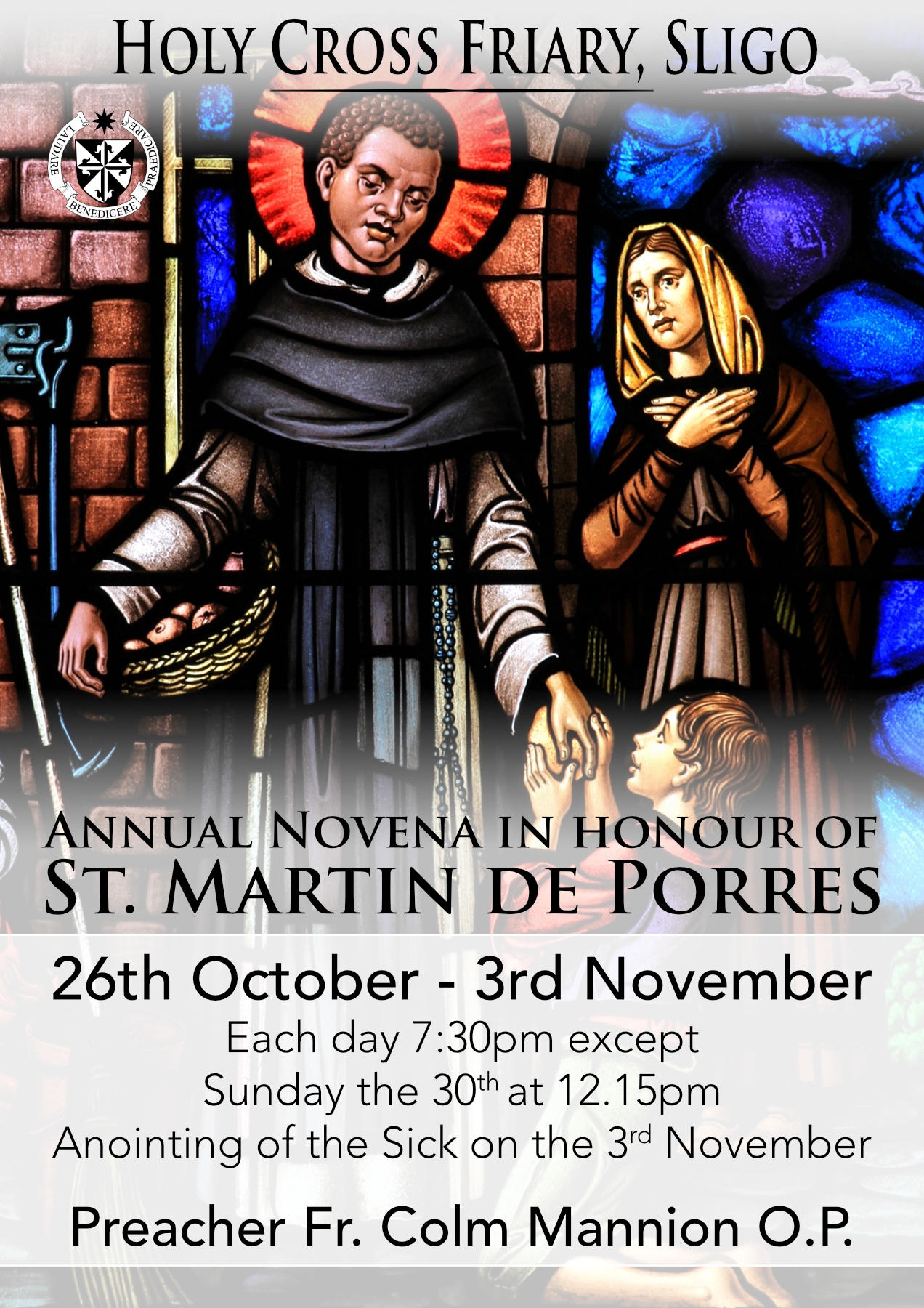 Our annual Novena to St Martin the Porres takes place from the 26th October – 3rd November.
Each day 7:30pm except Sunday the 30th at 12.15pm. The Anointing of the Sick is on the 3rd November.
The preacher this year is Fr. Colm Mannion OP.